Pittsburgh Harleguins RFA Gun Bash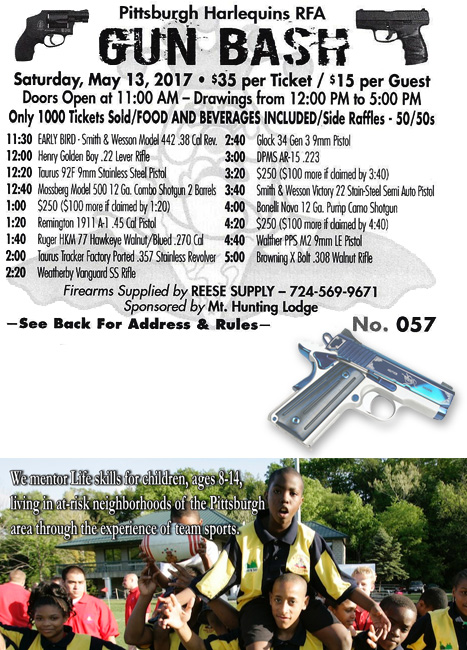 The Pittsburgh Harlequins are hosting a Gun Bash to help support rugby and the Pittsburgh Harlequins Youth Rugby program. General Admission tickets are $35 each and include many chances to win prizes and cash. Food and beverages will be served. Must be 18 or over. Side Raffles, 50/50, Penny Raffle will be available. Tickets can be purchased online at eventbrite.com by searching "Pittsburgh Harlequins Gun Bash".
Meet Rose Tennant from The Rose Unplugged Show on Radio Station 1250 The Answer and Jim Quinn from the Warroom.com.
Ross Township Community Center
1000 Ross Municipal Drive
Pittsburgh, PA 15237
Pittsburgh Harleguins RFA Gun Bash