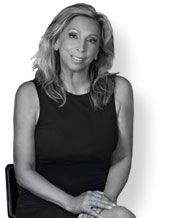 9-10-2014
Dear Friends,
Over the past few months, our organizations have collectively voiced concern over the implementation of Common Core. This program is a federal government scheme designed to take over our education system and limit local control.
Common Core is nothing more than ObamaCare for education!
It is for this reason that we are proud to announce that Governor Tom Corbett has called on the State Board of Education to officially eliminate Common Core in Pennsylvania!
Governor Corbett stated: "I am now asking the State Board [of Education] to continue the process we began at the start of my term and to ensure that the influence of the national Common Core State Standards is eradicated from Pennsylvania. Pennsylvania can, and will, do better to ensure that our children are receiving the education they deserve."
We applaud Governor Corbett for his bold leadership in protecting Pennsylvania students from the one-size-fits all mandates of Common Core.
Keep in mind this November that Governor Corbett's opponent is a functionary of Ed Rendell – you know, the architect of Common Core in Pennsylvania.
Tom Corbett has fought for us in eliminating Common Core, and we appreciate it. Please join us in supporting Governor Tom Corbett – the anti-Common Core candidate – on November 4th!
Sincerely,
Philadelphia Tea Party Patriots | South Philly
Citizens Alliance of Pennsylvania
Pennsylvania Freedom Allies
Rose Tennent, Conservative radio and TV personality
Pennsylvania Coalition for Responsible Government
Pennsylvania Oath Keepers
Indiana/Armstrong Patriots
Philadelphia Tea Party Patriots – East Montgomery
Veterans and Patriots United
Citizens for Liberty
UNITEPA912
Philadelphia Tea Party Patriots | Lower Bucks CTY
Philadelphia Tea Party Patriots | Blue Bell
Mifflin County Tea Party Patriots
We the People, Greene County
Fayette County Patriots
Schuylkill County Patriots
Bucks County
Berks Tea Party
Berks County Sheriff's Brigade
American Sheepdogs
West Chester Tea Party
Delaware County Patriots
Elk County Tea Party
Lebanon County 9.12
Kitchen Table Patriots
click to expand - Message From Quinn
Message From Quinn:

While on vacation it has come to my attention that a tweet of mine has caused some misunderstanding. Upon re-reading it , I can see that it could be misleading. I wrote it while I was in a rush and leaving for vacation(don't try this at home folks).

Please allow me to set the record straight:

Frank Iorio did indeed talk with us about doing the show on his station WJAS. He

DID offer to stream it live on I Heart Radio. However, I desired to stream it exclusively on Warroom.com.

In the end, It was my decision to take my brand; "The Warroom" in a different direction.

Streaming on I Heart did not fit into the business model I had in mind for the show.

We ended our talks amicably with each party wishing the other great success.

We sincerely wish Frank the very best. Rose has said on several occasions that Frank Iorio rescued talk radio in Pittsburgh and gave it a home, and I agree.

As soon as I get back from vacation — I will wrap up all the loose ends and have more
information for you in terms of the direction of "The Warroom".I hope I was able to clear this up for you,

Jim Quinn